Home

On behalf of Richard & Vanessa Jordan and the entire staff
 W

ELCOME

TO WISCASSET SPEEDWAY 
 .
"You don't overcome challenges by making them smaller but by making yourself bigger." – John Maxwell
================================================
OFFICIAL RESULTS OF 6/27 ARE NOW POSTED
go to "Weekly Results" tab
NOTE : Please read the following statement in regards to the shortened Prostock Feature.
With the guideline of our rules and policies, the decision to shorten the Prostock feature was made in the name of time restraints and was considered complete due to more than 50% of the scheduled laps having been run. Notification was given to the remaining drivers that the next flag (checkers or caution) would end the race. Should a race end under caution, the official results are taken from the last completed green flag lap (minus any drivers determined to have been involved in the caution). With the caution flag coming out on lap 29, the results were posted based on the running order at the completion of lap 28.
We understand and appreciate the difficulty some may have with this decision and the subsequent result. Your thoughts and comments were important for our review. The events of Saturday night revealed things that could have and should of been handled differently by our race ops staff. Instead of maintaining the focus required, our "humanity" prevailed. And while we may not change the events from the last race, we promise to use these lessons to improve in the future.
Sincerely,
Wiscasset Speedway Management

.
================================================
CONGRATULATIONS
To #4 Late Model Sportsman driver Ben Erskine !! He was chosen by the speedway staff and his peers as May 2015 Four Season Synthetic Driver of the Month. Ben was recognized for his accomplishments on the track, the outstanding sportsmanship he displays and how he represents himself, his team and Wiscasset Speedway both in and out of the car. Congrats from Four Season Synthetic and all of us at Wiscasset Speedway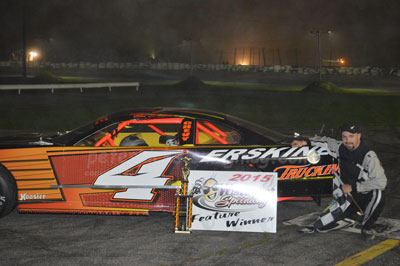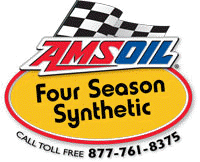 ================================================
CONGRATS TO OUR 6/13 NEMA WINNERS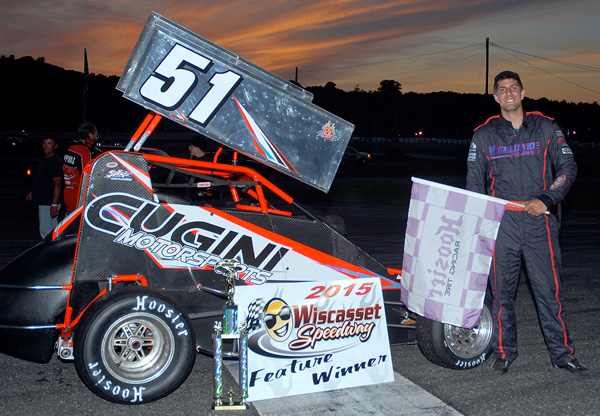 NEMA MIDGETS = DANNY CUGINI
NEMA LIGHTS = RYAN BIGELOW
---
---
.
Congratulations to 11 year old Dillon Leeman !!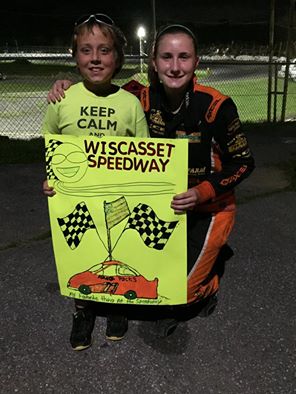 He was chosen as our Kids Club VIP Fan of the Week for Saturday's Ames True Value NEMA Night !!! His poster and his inspiring words earned Dillon the opportunity to meet his favorite driver Maggie Ferland, to hang out with the NEMA teams, be an honorary crew member and take home some fun prizes. Be sure to stop and see all the kids posters at the C & D Laundry Kid's Club booth
Great job EVERYBODY .. and Thank you to Penny Shorette
CONGRATULATIONS TO DAVE FARRINGTON JR
WINNER OF THE 2015 COASTAL 200 !!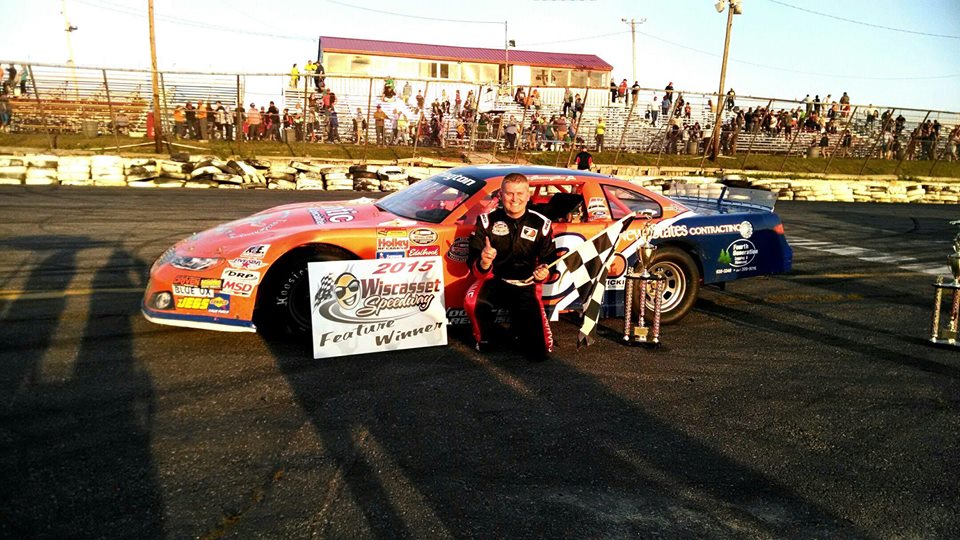 full story, official finish, photos, etc on "Coastal 200″ page !!
.
---
 WEEKLY VIDEO FEATURE – 6/13/15 NEMA MIDGETS & NEMA LITES 
 Videos by Brandon Simmons
For more videos go to our Wiscasset Speedway YouTube Channel !!
 ====================================================
WELCOME TO OUR NEWEST SPONSOR !!
BUTLER-MacMASTER PERFORMANCE
Butler MacMaster is New England's industry leader in Performance, Street, and Industrial engines. Located in Hallowell Me, just south of Augusta, we have been servicing our customers with Performance Racing packages, Industrial Diesel, and custom restoration projects of all makes and models, since 1978.
.
SUPPORT THE BUSINESSES THAT SUPPORT WISCASSET SPEEDWAY !
IF YOU'D LIKE TO REACH

YOUR

CURRENT OR FUTURE CUSTOMERS, LET US SHOW YOU HOW AFORDABLE A MARKETING PARTNERSHIP CAN BE !!         CALL (207) 841-2189 OR EMAIL kmwiscassetspeedway@yahoo.com
==================================================
FOUR SEASON SYNTHETIC "YOUR AMSOIL FACTORY CONNECTION" SPONSORS 2015 "DRIVER OF THE MONTH / YEAR" PROGRAM
Four Season Synthetic is returning to Wiscasset Speedway as title sponsor of the track's Driver of the Month / Year program for the 2015 season !! The award is given each month to a driver
who exhibits an outstanding balance of desired traits in a Wiscasset Speedway racer = On-track performance, Sportsmanship, Improvement, Cooperation with track officials. A driver that best represents themselves and Wiscasset Speedway both on and off the track. At the end of the season, one Driver of the Month recipient is chosen as the Four Season Synthetic Driver of the Year and is awarded a full AMSOIL oil / lubricant sponsorship for the following season. Lee Mortenson says he is pleased to get behind this unique program for the 2nd straight year. "We like this program because of the way the winners are chosen. It's not who has the deepest pockets" Mortenson stressed "It's who represents the best spirit of competitive racing".
.
Late Model Sportsman racer Chris Thorne of Sidney was chosen as the 2014 Four Season Synthetic Driver of the Year. "I was very honored to have been named the 2014 Wiscasset Speedway Driver of the Year, especially when considering how many other drivers exemplify the qualities that this award recognizes. For me, this award means far more than any amount of wins or championships." Thorne went on to praise Mortenson for supporting the program. "Making the deal even sweeter is the generous support of Lee and Four Season Synthetic. His provision of a full oil & lubrication sponsorship for the upcoming season is outstanding and will be a huge help for our team in 2015. It's great to see this program will continue in 2015 and it will be exciting to see who takes home the award at the end of the season."
Wiscasset Speedway announcer / promoter Ken Minott chimed in as well. "We're excited to have Four Season Synthetic back on board with us. This is annually one of the track's most prestigious awards, because it recognizes a driver we feel represents the best of Wiscasset Speedway. Chris was an overwhelming choice last year, but we have so many drivers who also show these outstanding qualities. So, it's great that we have people like Lee Mortenson who want to help us recognize these drivers".
Four Season Synthetic and the Factory Connection Warehouse in Scarborough has been supporting all forms of racing and servicing AMSOIL customers, dealers, and accounts throughout New England for 28 years. Offering regional sales, service and technical support. For more information, visit

www.fourseasonsynthetic.com

or call Lee, Sue and crew toll free 877-761-8375.
.
=================================================
=================================================
.==================================================
.
*  *  *  *  *  *  *  *  *  *  *  *  *  *  *  *  *  *  *  *  *  *  *  *  *  *  *  *  *  *
IF YOU'D LIKE TO SEE MORE PHOTOS FROM OUR AWARD WINNING TRACK PHOTOGRAPHER PETER TAYLOR, CHECK OUT HIS WEBSITE
www.petespicks.smugmug.com
.
DRIVERS !  DRIVERS !!  DRIVERS !!!
 ALL tech questions MUST be submitted to our tech director Terry Oliveri via Email at WISCASSETSPEEDWAYTECH@GMAIL.COM
.
*  *  *  *  *  *  *  *  *  *  *  *  *  *  *  *  *  *  *  *  *  *  *  *  *  *  *  *  *
***
 * * *
LuG nOtEs ! * Join the conversation … check out our Facebook page or join us on Twitter. Find the links to both at the bottom of our home page. * If you're a business owner or part of a business that would like to be part of the 2014 season as a Race Event Sponsor or advertising partner, then let us know by contacting the Wiscasset Speedway sales department kmwiscspeedway@yahoo.com       .
---
---
CONGRATULATIONS TO OUR 2014 TRACK CHAMPIONS !!
PROSTOCK = MIKE ORR
---
LATE MODEL SPORTSMAN = NICK HINKLEY
---
NAPA SUPER STREETS = ADAM CHADBOURNE
---
STRICTLY STREETS = COREY MORGAN
---
OUTLAW MINI = JIMMY CHILDS
---
THUNDER 4 MINI = RYAN CHADWICK
---
N.E.4-CYL PRO = KAMREN KNOWLES
---
MINI TRUCKS = JERRY McKenna
---
---
2014 FOUR SEASON SYNTHETIC DRIVER OF THE YEAR
CHRIS THORNE
CONGRATS TO CHRIS THORNE !!
. Chris was chosen as Wiscasset Speedway's 2014 Four Season Synthetic Driver of the Year !! Chris was honored for his balance of on-track performance and sportsmanship, as well as representing the best of Wiscasset
…
Speedway both in and out of the car. Award presented by Lee Mortenson of Four Season Synthetics. Congrats as well to the other finalist Trey Brown, Shawn Austin, Dan Brown and Maggie Ferland
.