Home
---

On behalf of Richard & Vanessa Jordan and the entire staff
 W

ELCOME

TO WISCASSET SPEEDWAY 
 .
"You don't overcome challenges by making them smaller but by making yourself bigger." – John Maxwell
---
---
ENDURO TIME !!
Our first 100 lap Enduro of the season is coming THIS Saturday night May 9th !! For Enduro rules go to "Divisions & Rules" then choose the "Enduro" tab. Transponders are required. Driver meeting at 5:30pm.
Payout to top 5 : (1) $200, (2) $150, (3) $100, (4) $75, (5) $50
COME JOIN THE FUN !!!
=================================================
CONGRATULATIONS !!
TO OUR 5/2 FEATURE WINNERS
PROSTOCK = JEFF BURGESS
NAPA SUPER STREET = JOSH BAILEY
N.E.4-CYL PRO'S = JEFF PRINDALL
THUNDER 4 MINI = RYAN CHADWICK
WICKED GOOD VINTAGE (1) = BRIAN HUGHES
WICKED GOOD VINTAGE (2) = JAMES OSMOND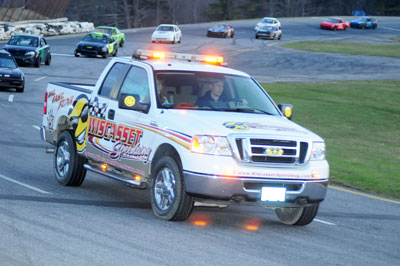 ===============================================
OPEN PRACTICE
WEDNESDAYS 4p – 7p
$5 per person gate fee / pitside only
Race Shop & Tire Sales WILL be open
no concessions
.
note : open practices will go every Wednesday thru 5/20/15
Track rentals are also available by calling (207) 491-3720
NO THURSDAYS
==================================================
---
---
WEEKLY VIDEO FEATURE – 4/25/15 Late Model Sportsman (35 laps)
Videos by Brandon Simmons
For more videos go to our Wiscasset Speedway YouTube Channel !!
.
---
2015 COASTAL 200
IS COMING SUNDAY MAY 24TH AT 2:00PM
DRIVERS, IT'S TIME TO REGISTER FOR THIS MEMORIAL DAY WEEKEND TRADITION. THIS 200 LAP RACE WILL ONCE AGAIN PAY $3,000 TO WIN OUT OF A PURSE IN EXCESS OF $20,000 PLUS LAP LEADER BONUS MONEY !!
GO TO THE "COASTAL 200″ TAB FOR RACE DETAILS
PRE REGISTRATION IS $50 ($75 DAY OF THE RACE)
CALL VANESSA JORDAN (207) 491-3720
.
NEW ENGLAND RACE FUELS TO SPONSOR HALFWAY BONUS
The driver who leads at the halfway point of the 2015 Coastal 200 will pocket a $500 bonus, compliments of New England Race Fuels of Burlington, CT


For full list of lap sponsors, go to the "Coastal 200″ tab 
.
---
---
Jim Kaler Jr appointed to the position of Race Director for the 2015 season at Wiscasset Speedway!
Jim has been the Infield Manager at the track for the past 2 seasons and brings a great amount of experience to his new position. He was a member of JC Marsh's championship team in 92′ and then followed that with a 10+ year racing career delivering wins in both Limited Sportsman and Prostock competition. Jim is also one of just 2 drivers to be a 2-time winner of Wiscasset's prestigious Driver of the Year award. Flagman Scott Frasier will continue his duties running the race in his role as Assistant Race Director. Kaler will oversee things from the grandstand tower and will be responsible for in-race rulings and disciplinary action as well as running pre-race drivers meetings and other related duties. Wiscasset Speedway promoter Ken Minott says this move will provide several benefits. "Jim won't be up there to tell Scott what flags to throw when, but he will be there to oversee the race, take care of rulings & discipline, and handle any disputes or issues with drivers. This in turn will enable Scott to flag the race and keep the show moving. We've got a good team in place with Jim in charge and look to continue our growth & improvement this season." Wiscasset Speedway opens the 2015 season on April 18th at 2pm with Group 1 in action including a 50 lap Prostock spotlight race.
---
---
AR BODIES TO OFFER HARD CHARGER AWARD FOR COASTAL 200 AND BOSS HOGG 100 !!
The New England short track season is almost upon us and AR Bodies will once again support Wiscasset (Maine) Speedway racers with Hard Charger awards for two of the track's premiere events in 2015. The Coastal 200 for Late Model Sportsman racers is a Memorial Day weekend tradition at Maine's fastest oval, and the driver who gains the most finishing positions in that prestigious event will receive a pr…oduct discount certificate that can be redeemed for a $500.00 discount on one of AR Bodies' "M" package ABC or Muscle Car bodies. The Coastal 200 gets the green at 2:00 P.M. On Sunday May 24th.
Wiscasset brought back extra distance Pro Stock/Super Late Model racing in 2015 and the track's fastest full fender class will return for the Boss Hogg 100 presented by LLP Transport and Ideal Portable Toilets on Saturday August 8th. Once again the, driver that comes farthest through the field will go home with one of AR Bodies' popular $500.00 "M" package discount certificates for their efforts. "Hard chargers put on a show for the fans," said AR Bodies' President Jerry Criswell; " they may not win or make the podium, but they add excitement to any race and AR Bodies is glad that we can recognize and reward them for their efforts." AR Bodies is based in Greenbrier, TN and is one of the founding members of the ABC (Approved Body Configuration) program, serving speedways and touring series throughout the United States and Canada. AR Bodies manufactures a full line of track tested and proven race car bodies and components. Find out more at
www.arbodies.com
---
---
---
---
WELCOME TO OUR NEWEST SPONSOR !!
BUTLER-MacMASTER PERFORMANCE
Butler MacMaster is New England's industry leader in Performance, Street, and Industrial engines. Located in Hallowell Me, just south of Augusta, we have been servicing our customers with Performance Racing packages, Industrial Diesel, and custom restoration projects of all makes and models, since 1978.
.
SUPPORT THE BUSINESSES THAT SUPPORT WISCASSET SPEEDWAY !
IF YOU'D LIKE TO REACH

YOUR

CURRENT OR FUTURE CUSTOMERS, LET US SHOW YOU HOW AFORDABLE A MARKETING PARTNERSHIP CAN BE !!         CALL (207) 841-2189 OR EMAIL km

wiscassetspeedway@yahoo.com
---
---
---
---
SPONSOR UPDATE !!
.
FOUR SEASON SYNTHETIC "YOUR AMSOIL FACTORY CONNECTION"
.
Four Season Synthetic is returning to Wiscasset Speedway as title sponsor of the track's Driver of the Month / Year program for the 2015 season !! The award is given each month to a driver
…
who exhibits an outstanding balance of desired traits in a Wiscasset Speedway racer; on-track performance, sportsmanship, improvement, cooperation with track officials. A driver that best represents themselves and Wiscasset Speedway both on and off the track. At the end of the season, one Driver of the Month recipient is chosen as the Four Season Synthetic Driver of the Year and is awarded a full AMSOIL oil / lubricant sponsorship for the following season. Lee Mortenson says he is pleased to get behind this unique program for the 2nd straight year. "We like this program because of the way the winners are chosen. It's not who has the deepest pockets" Mortenson stressed "It's who represents the best spirit of competitive racing".
.
Late Model Sportsman veteran racer Chris Thorne of Sidney was chosen as the 2014 Four Season Synthetic Driver of the Year. "I was very honored to have been named the 2014 Wiscasset Speedway Driver of the Year, especially when considering how many other drivers exemplify the qualities that this award recognizes. For me, this award means far more than any amount of wins or championships." Thorne went on to praise Mortenson for supporting the program. "Making the deal even sweeter is the generous support of Lee and Four Season Synthetic. His provision of a full oil & lubrication sponsorship for the upcoming season is outstanding and will be a huge help for our team in 2015. It's great to see this program will continue in 2015 and it will be exciting to see who takes home the award at the end of the season."
Wiscasset Speedway announcer / promoter Ken Minott chimed in as well. "We're excited to have Four Season Synthetic back on board with us. This is annually one of the track's most prestigious awards, because it recognizes a driver we feel represents the best of Wiscasset Speedway. Chris was an overwhelming choice last year, but we have so many drivers who also show these outstanding qualities. So, it's great that we have people like Lee Mortenson who want to help us recognize these drivers".
Four Season Synthetic and the Factory Connection Warehouse in Scarborough has been supporting all forms of racing and servicing AMSOIL customers, dealers, and accounts throughout New England for 28 years. Offering regional sales, service and technical support. For more information, visit

www.fourseasonsynthetic.com

or call Lee, Sue and crew toll free 877-761-8375.
See More
---
---
AMES TRUE VALUE SUPPLY NEMA NIGHT !!
.
We're happy to announce that Ames True Value Supply of Wiscasset has come on board to help present our 2015 "NEMA Night" on Saturday June 13th at Wiscasset Speedway. Ames Supply is located on Route 1 in
Wiscasset and is one of the track's longest running and most dedicated supporters. They have stepped in to sponsor one of the marquee events of the season.
Last year NEMA made it's first appearance at Maine's fastest track in some 40 years and thrilled fans with record speeds and exciting 3 & 4 wide racing. Randy Cabral charged from the back of the field and took the win and Avery Stoehr set a track record 13.38 sec lap in his heat race. Drivers quickly expressed their desire to come back this season to shoot for the win and take a swing at that record setting lap. Wiscasset Speedway and NEMA are working on some other special promotions to ad to the series' return this June. Popular veteran Nema driver Paul "Dangerous" Scally will have his #30 NEMA Midget car at the Wiscasset Speedway booth this weekend at the 27th annual Northeast Motorsports Expo at the Augusta Civic Center.
---
---
---
---
---
---
---
---
WISCASSET SPEEDWAY SERVICE GUIDE
Wiscasset Speedway is offering a new and affordable advertising option for service oriented businesses. The Wiscasset Speedway Service Guide will allow you to list your business name, town, and contact info for people who want to do business with companies that support short track racing. FOR MORE INFO, GO TO THE "SERVICE GUIDE" PAGE .
---
---
---
CONGRATULATIONS TO OUR 2014 TRACK CHAMPIONS !!
.
PROSTOCK = MIKE ORR
---
LATE MODEL SPORTSMAN = NICK HINKLEY
.
.
NAPA SUPER STREETS = ADAM CHADBOURNE
.
.
STRICTLY STREETS = COREY MORGAN
.
.
OUTLAW MINI = JIMMY CHILDS
.
.
THUNDER 4 MINI = RYAN CHADWICK
.
.
N.E.4-CYL PRO = KAMREN KNOWLES
.
.
MINI TRUCKS = JERRY McKenna
.
2014 FOUR SEASON SYNTHETIC DRIVER OF THE YEAR
CHRIS THORNE
CONGRATS TO CHRIS THORNE !!
. Chris was chosen as Wiscasset Speedway's 2014 Four Season Synthetic Driver of the Year !! Chris was honored for his balance of on-track performance and sportsmanship, as well as representing the best of Wiscasset
…
Speedway both in and out of the car. Award presented by Lee Mortenson of Four Season Synthetics. Congrats as well to the other finalist Trey Brown, Shawn Austin, Dan Brown and Maggie Ferland
.
.
.
.
=================================================
=================================================
.==================================================
**********************************************************************************************
NEMA MIDGETS SET RECORD SPEEDS AT MAINE'S FASTEST TRACK !!.
Huge crowd .. great racing … and a NEW TRACK RECORD !!
…
#15a Avery Stoehr = 13.38 seconds !!!
(
there's fast, then there's Nema Fast)
.
.
*  *  *  *  *  *  *  *  *  *  *  *  *  *  *  *  *  *  *  *  *  *  *  *  *  *  *  *  *  *
IF YOU'D LIKE TO SEE MORE PHOTOS FROM OUR AWARD WINNING TRACK PHOTOGRAPHER PETER TAYLOR, CHECK OUT HIS WEBSITE
www.petespicks.smugmug.com
.
DRIVERS !  DRIVERS !!  DRIVERS !!!
 ALL tech questions MUST be submitted to our tech director Terry Oliveri via Email at WISCASSETSPEEDWAYTECH@GMAIL.COM
.
*  *  *  *  *  *  *  *  *  *  *  *  *  *  *  *  *  *  *  *  *  *  *  *  *  *  *  *  *
***
 * * *
LuG nOtEs ! * Join the conversation … check out our Facebook page or join us on Twitter. Find the links to both at the bottom of our home page. * If you're a business owner or part of a business that would like to be part of the 2014 season as a Race Event Sponsor or advertising partner, then let us know by contacting the Wiscasset Speedway sales department kmwiscspeedway@yahoo.com       .