Home

On behalf of Richard & Vanessa Jordan and the entire staff
 W

ELCOME

TO WISCASSET SPEEDWAY 
 .
"You don't overcome challenges by making them smaller but by making yourself bigger." – John Maxwell
================================================
CONGRATS TO OUR 8/29 FEATURE WINNERS
Late Model Sportsman = Chuck Colby
Outlaw Mini = Jimmy Childs
Strictly Street = Skip Trip
Modified = Mark Lucas
Thanks to all of our great fans for another fun night !!
full results on "Weekly Results" page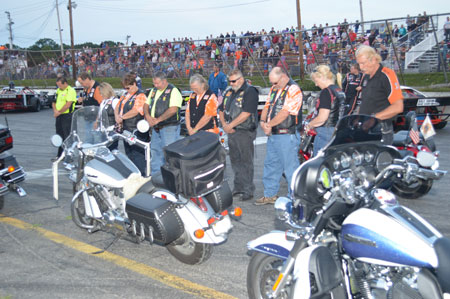 special thanks to the Maine Christian Motorcyclists for joining us
================================================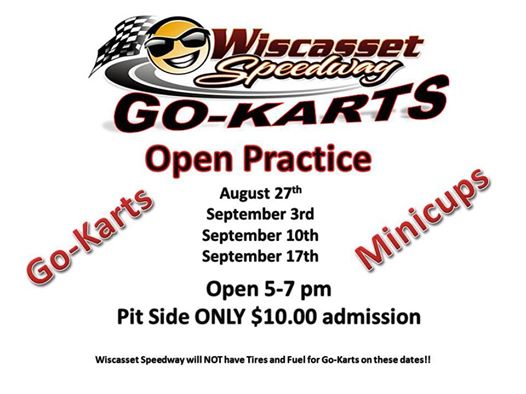 Come join us for the next 4 Thursdays for open go-kart practice on Wiscasset Speedway new infield track !! 5pm-7pm; pitside only; $10 admission; no fuel, tires, or concessions available. These are organized practice sessions only. Mini-cup cars also welcome
================================================
CONGRATULATIONS
TO OUR 8/22 FEATURE WINNERS !!
.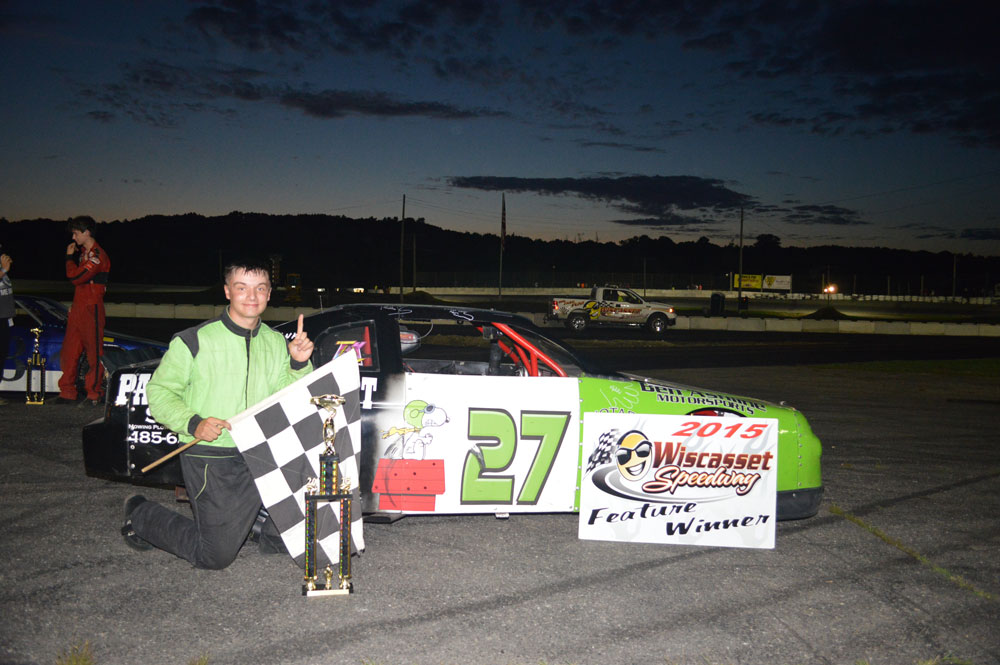 N.E. 4-cyl Pros (35 laps) = #27 Jacob Hendsbee
Napa Super Streets (35 laps) = #02 Jason Curtis
Thunder 4 Minis (20 laps) = #44 David Cook
Prostock (40 laps)* = Scott Chubbuck
Note : Prostock results are UNOFFICIAL pending engine inspection
================================================
================================================
Congrats to #2 Napa Super Street driver Josh Bailey !!
.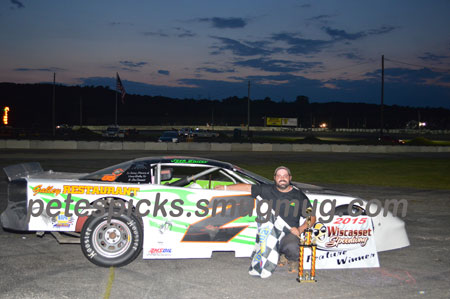 He has been chosen as our July 2015 Four Season Synthetic Driver of the Month. Josh's 2 wins and 1 runner up finish in July, combined with his outstanding sportsmanship, improvement and willingness to help others caught the attention of track officials and fellow competitors. The award is presented each month at Wiscasset Speedway in conjunction with Four Season Synthetic – "Your Amsoil Factory Connection". It spotlights drivers who display a positive image both on and off the track. Josh is now in the running for 2015 Driver of the Year !!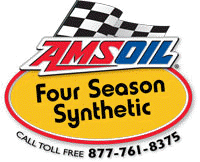 ================================================ 
WINNER OF THE 2015 BOSS HOGG 100
WYATT ALEXANDER !!
full story & finish on "Boss Hogg 100" page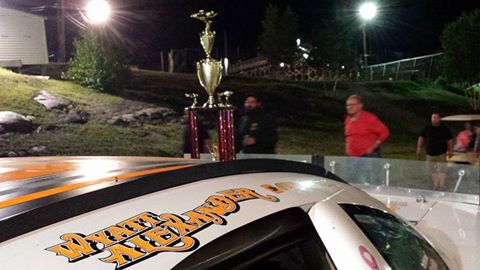 presented by LLP Transport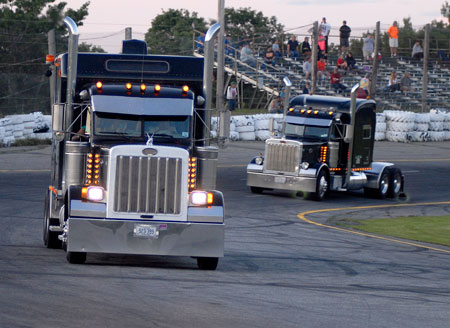 and Ideal Portable Toilets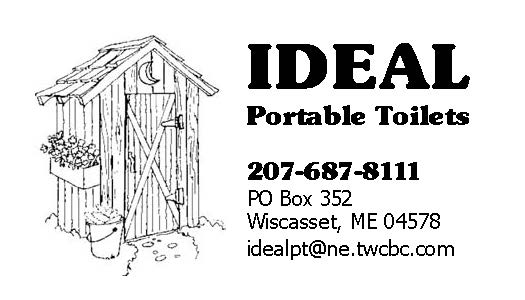 PLUS – Halfway leader bonus
provided by Kennebec Equipment Rental and Code 99 Designs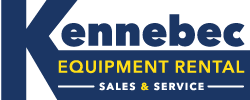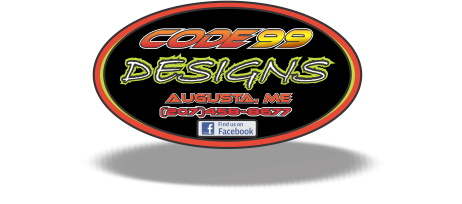 ================================================
THANKS TO ALL WHO JOINED US
FOR OUR FIRST EVER TRUCK PULL EVENT ON 7/19 !!

.
presented by the Maine State Truck & Tractor Pullers Association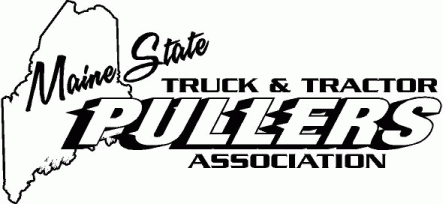 ================================================
CONGRATS TO OUR 6/13 NEMA WINNERS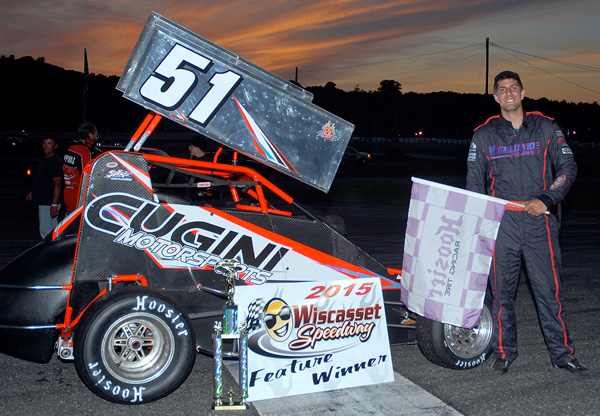 NEMA MIDGETS = DANNY CUGINI
NEMA LIGHTS = RYAN BIGELOW
---
---
.
Congratulations to 11 year old Dillon Leeman !!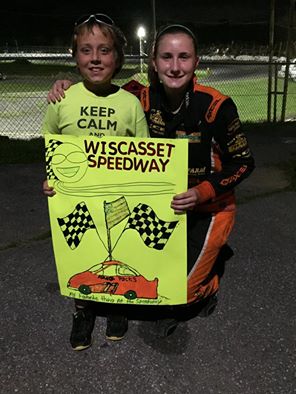 He was chosen as our Kids Club VIP Fan of the Week for Saturday's Ames True Value NEMA Night !!! His poster and his inspiring words earned Dillon the opportunity to meet his favorite driver Maggie Ferland, to hang out with the NEMA teams, be an honorary crew member and take home some fun prizes. Be sure to stop and see all the kids posters at the C & D Laundry Kid's Club booth
Great job EVERYBODY .. and Thank you to Penny Shorette
CONGRATULATIONS TO DAVE FARRINGTON JR
WINNER OF THE 2015 COASTAL 200 !!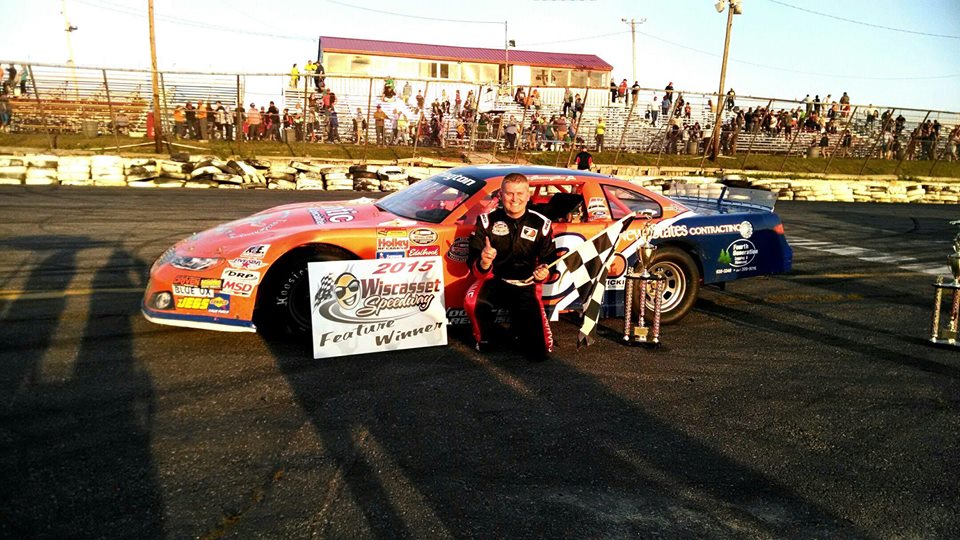 full story, official finish, photos, etc on "Coastal 200" page !!
.
---
 WEEKLY VIDEO FEATURE – 6/13/15 NEMA MIDGETS & NEMA LITES 
 Videos by Brandon Simmons
For more videos go to our Wiscasset Speedway YouTube Channel !!
 ====================================================
FOUR SEASON SYNTHETIC "YOUR AMSOIL FACTORY CONNECTION" SPONSORS 2015 "DRIVER OF THE MONTH / YEAR" PROGRAM
Four Season Synthetic is returning to Wiscasset Speedway as title sponsor of the track's Driver of the Month / Year program for the 2015 season !! The award is given each month to a driver
who exhibits an outstanding balance of desired traits in a Wiscasset Speedway racer = On-track performance, Sportsmanship, Improvement, Cooperation with track officials. A driver that best represents themselves and Wiscasset Speedway both on and off the track. At the end of the season, one Driver of the Month recipient is chosen as the Four Season Synthetic Driver of the Year and is awarded a full AMSOIL oil / lubricant sponsorship for the following season. Lee Mortenson says he is pleased to get behind this unique program for the 2nd straight year. "We like this program because of the way the winners are chosen. It's not who has the deepest pockets" Mortenson stressed "It's who represents the best spirit of competitive racing".
.
Late Model Sportsman racer Chris Thorne of Sidney was chosen as the 2014 Four Season Synthetic Driver of the Year. "I was very honored to have been named the 2014 Wiscasset Speedway Driver of the Year, especially when considering how many other drivers exemplify the qualities that this award recognizes. For me, this award means far more than any amount of wins or championships." Thorne went on to praise Mortenson for supporting the program. "Making the deal even sweeter is the generous support of Lee and Four Season Synthetic. His provision of a full oil & lubrication sponsorship for the upcoming season is outstanding and will be a huge help for our team in 2015. It's great to see this program will continue in 2015 and it will be exciting to see who takes home the award at the end of the season."
Wiscasset Speedway announcer / promoter Ken Minott chimed in as well. "We're excited to have Four Season Synthetic back on board with us. This is annually one of the track's most prestigious awards, because it recognizes a driver we feel represents the best of Wiscasset Speedway. Chris was an overwhelming choice last year, but we have so many drivers who also show these outstanding qualities. So, it's great that we have people like Lee Mortenson who want to help us recognize these drivers".
Four Season Synthetic and the Factory Connection Warehouse in Scarborough has been supporting all forms of racing and servicing AMSOIL customers, dealers, and accounts throughout New England for 28 years. Offering regional sales, service and technical support. For more information, visit

www.fourseasonsynthetic.com

or call Lee, Sue and crew toll free 877-761-8375.
.
=================================================
=================================================
.==================================================
.
*  *  *  *  *  *  *  *  *  *  *  *  *  *  *  *  *  *  *  *  *  *  *  *  *  *  *  *  *  *
IF YOU'D LIKE TO SEE MORE PHOTOS FROM OUR AWARD WINNING TRACK PHOTOGRAPHER PETER TAYLOR, CHECK OUT HIS WEBSITE
www.petespicks.smugmug.com
.
DRIVERS !  DRIVERS !!  DRIVERS !!!
 ALL tech questions MUST be submitted to our tech director Terry Oliveri via Email at WISCASSETSPEEDWAYTECH@GMAIL.COM
.
*  *  *  *  *  *  *  *  *  *  *  *  *  *  *  *  *  *  *  *  *  *  *  *  *  *  *  *  *
***
 * * *
LuG nOtEs ! * Join the conversation … check out our Facebook page or join us on Twitter. Find the links to both at the bottom of our home page. * If you're a business owner or part of a business that would like to be part of the 2014 season as a Race Event Sponsor or advertising partner, then let us know by contacting the Wiscasset Speedway sales department kmwiscspeedway@yahoo.com       .
---
---
CONGRATULATIONS TO OUR 2014 TRACK CHAMPIONS !!
PROSTOCK = MIKE ORR
---
LATE MODEL SPORTSMAN = NICK HINKLEY
---
NAPA SUPER STREETS = ADAM CHADBOURNE
---
STRICTLY STREETS = COREY MORGAN
---
OUTLAW MINI = JIMMY CHILDS
---
THUNDER 4 MINI = RYAN CHADWICK
---
N.E.4-CYL PRO = KAMREN KNOWLES
---
MINI TRUCKS = JERRY McKenna
---
---
2014 FOUR SEASON SYNTHETIC DRIVER OF THE YEAR
CHRIS THORNE
CONGRATS TO CHRIS THORNE !!
. Chris was chosen as Wiscasset Speedway's 2014 Four Season Synthetic Driver of the Year !! Chris was honored for his balance of on-track performance and sportsmanship, as well as representing the best of Wiscasset
…
Speedway both in and out of the car. Award presented by Lee Mortenson of Four Season Synthetics. Congrats as well to the other finalist Trey Brown, Shawn Austin, Dan Brown and Maggie Ferland
.